Do You Use Salesforce CRM ?
Are you already using Einstein Analytics but unable to take full advantage of it's capabilities?
Or wondering how your business could benefit from a smarter CRM ?
Do you need help to turn your Salesforce into an Intelligent Experience that will empower your users with Insights and Predictions powered by Einstein ?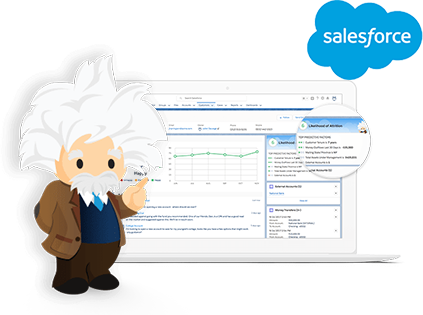 WELCOME TO KMS- WORLD
As a Salesforce Partner for Einstein, our priority is to make your analytics & AI journey on Salesforce successful.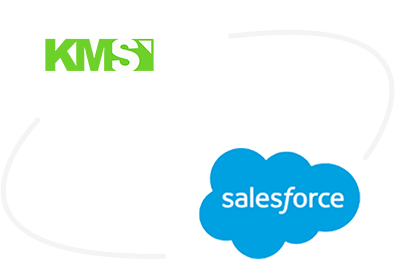 Einstein is truly an exciting technology by Salesforce, brimming with features, a road map full of twists and turns and a growing base of current customers. Implementing Einstein means trailblazing towards an analytics path which will greatly benefit both your people and your business, thus taking you on the cutting edge of your industry. Plus you will not be alone on that your journey as we are ready to deliver your intelligent experience on Salesforce. Contact us today to talk about how you can start or maximize your investment in Einstein
We want to be your Salesforce Partner for Einstein!
To be competitive, businesses today needs to do more than just collect information to fill data silos. They must have the capability to capture, analyze, and extrapolate, actionable and valuable insights and predictions from all the digital intelligence available, and to do so in real time.

Einstein is your smart CRM assistant, empowering you with insights, predictions, and recommendations to connect to customers in a whole new way. With Einstein, you can benefit from those technologies without having to build sophisticated data models required by traditional business analysis tool and data analysis software. There is no need for a Data Scientist neither Data Engineer, Einstein is a one man data science team delivering the power or analytics & AI within your Salesforce for your business users.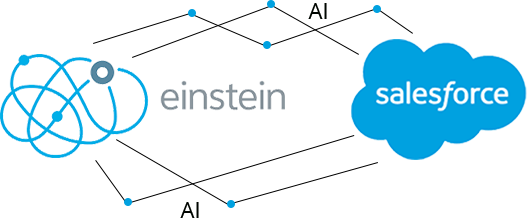 Einstein makes everyone smarter by
Discovering hidden insights and patterns in your data
Predicting outcomes for every function and industry
Recommending the best action, offer, or engagement
Automating business processes and workflows
Our team consists of highly qualified professionals with years of experience in the Analytics space. When you partner with KMS, your will be working side-by-side with our team of trained and certified Developers, Consultants, Business Analysts, and Project Managers.
We offer two out-of-the box packages for Salesforce Einstein :

The Launch Package is our starter package. Its aim is to quickly and efficiently enable various types of analytics and AI use cases by taking full advantage of the intelligence gathered in Einstein.

The Cruise Package is our continuous support and development package. It gives our customers peace of mind by taking care of the health, adoption, administration and enhancement of their Salesforce Einstein throughout its lifecycle.

The experts at KMS have almost 15 years' experience in successfully delivering data analytics projects across almost all sectors.

Don't be stalled by indecisions or amateurish support, our Salesforce Einstein experts will help you implement your Intelligent Salesforce CRM with ease.

Our Quick Start package can get your projects off and running in just a few weeks.

Our ongoing flexible managed support packs ensure that your applications are always optimized. This frees up your local resources, so you can concentrate on more pressing issues.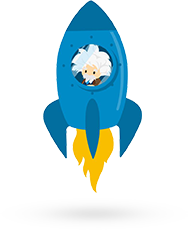 Unleash Insights and Predictions for your business with Salesforce Einstein
Today, businesses are using artificial intelligence (AI) with technologies like machine learning to generate predictions and embed those directly in their business workflows. Please contact our experts at KMS at ask@kms-world.com.
In partnership with Salesforce, we are maximizing the benefits of Einstein technology, for businesses large and small.