Maximize the Strategic Potential of Your Organization with HR Analytics
HR is often considered as a peripheral resource when considering Strategies for Business growth, although, employee cost and engagement are critical components of business productivity and success.
Consider these 5 questions
Can you provide the people, skills and insights to contribute to the transformation efforts required for success?
How happy and committed are your employees and do they know how they will grow and succeed?
Have you measured your Structures, Policies, Processes and Data to assess for sufficiency to support Change?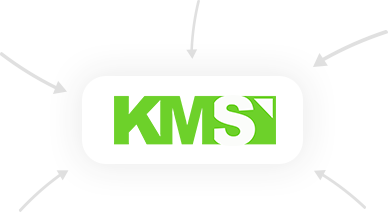 How strong are your Analytics & Technology tools to get the insights for the BIG HR Decisions?
How integrated is your data (HR , non-HR, internal, external, social media etc.) to be able to give insights to every stakeholder?
How we can help
Our Experienced Team of HR & Analytics Advisors bring to the table Strategic as well as Transactional Services to support your transformational goal.









Get Started
To help you get started KMS is offering complimentary face to face sessions (at your premises with your decision makers) that will enable a quick review of your areas of concern and help you plot actions to redefine the HR role.

Applying analytics to HR has enabled me to make more objective people and organizational decisions that have simultaneously improved both employee productivity and engagement. The HR Analytics solution developed by KMS reflects their deep understanding of the true function of HR and provides a strategic and operational view of all components key to any CHRO's decision making.
Let's make HR an invaluable Strategic
Resource for your Company
Optimize My HR Department