Maximize the Strategic Potential of Your Organization
Today there is a call for HR management to be a strategic resource active in the Business Transformation efforts, as employee costs and engagement are critical to business success.
Consider these 5 questions
How do we navigate global macro competition – considering the fierce competition for superior talent and disruptive technologies?
Can HR provide the people, skills and insights to contribute to the transformation efforts required for success?
How aligned and engaged are our employees with the vision and strategies being pursued?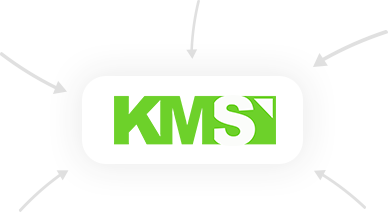 When did we last audit our Structures, Policies, Processes and Data to assess for sufficiency to support Change?
How strong are Our Data Platforms, Technologies and Analytics to get the insights for the BIG HR Decisions?
How we can help
Our Experienced Team of HR & Analytics Advisors bring to the table Strategic as well as Transactional Services to support your transformational goal.
Choose from any of the areas shown below to set up a face to face session with you and your stakeholders to see how new trends are changing the HR landscape and how we can provide deeper insights for better, faster decisions in these areas:









Get Started
To help you get started KMS is offering complimentary face to face sessions (at your premises with your decision makers) that will enable a quick review of your areas of concern and help you plot actions to redefine the HR role.

Applying analytics to HR has enabled me to make more objective people and organizational decisions that have simultaneously improved both employee productivity and engagement. The HR Analytics solution developed by KMS reflects their deep understanding of the true function of HR and provides a strategic and operational view of all components key to any CHRO's decision making.
Let's make HR an invaluable Strategic
Resource for your Company
Optimize My HR Department